The Patton Family Tree
First Generation
---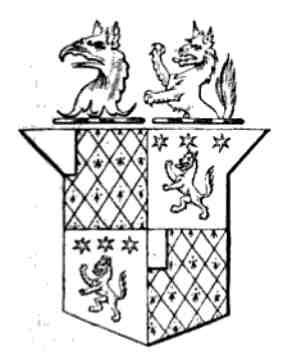 1. Richard PATTEN (PATINE) I, of Patten House - Chelmsford, England, son of START PATON and Mother PATON, was born circa 1066.

"The family of PATTEN claims an ancestry coeval with the Conquest, but was not settled in Lancashire until the reign of Henry VIII."

William I, William The Conqueror and also usually known as William The Bastard (c. 1028[1] \endash 9 September 1087), was the first Norman King of England, reigning from 1066 until his death in 1087. He was a descendant of Rollo and was Duke of Normandy from 1035 onward. His hold was secure on Normandy by 1060, following a long struggle to establish his throne, and he launched the Norman conquest of England six years later. The rest of his life was marked by struggles to consolidate his hold over England and his continental lands, and by difficulties with his eldest son, Robert Curthose.
William was the son of the unmarried Robert I, Duke of Normandy, by his mistress Herleva.

Many thanks to Margaret Odrowaz-Sypniewska, B.F.A for her research into the Patton Family.

The name has been spelled Patten, Peyton (Irish), Patton, Pattin, Paton (Scottish), Paidein (Gaelic)

The Ancestry.com website stated that Patten means "the seller of clogs." As in Middle English, Patin meant "clog." This is interesting as if "clog" has the same meaning as the Dutch "Clog" it is interesting to note that Matthew "The Martyr" Patton was also a Shoe Maker.

In The Surnames of Scotland, it states that the name was from Pat, a diminutive of Patrick. The French diminutive suffix was "on." While The Dictionary of American Names states that, in England, the name meant "one who came from Patton (in Shropshire and Westmoreland).

VIsit Angelfire Website

Patton house was located near Chelmsford, Essex, England.

The Pattern Family Crest was Pattern English: the griffin's head erased, vert. Motto: Nulla pallescere culpa to turn pale at no crime or "Never made pale with guilt."[Fairbairn, James].
Events
: Richard resided at Chelmsford, Essex, England.
Richard married EYRE. EYRE was born in Derbyshire, England.

The child from this marriage was:
+ 2 i. Richard PATTEN II, of Patten House - Chelmsford .

First online edition published by © Gary Ian Patton, 1992, revised in 2004, 2007, 2009 2017. Current edition 2020. All rights reserved.